Elaine Zbitniff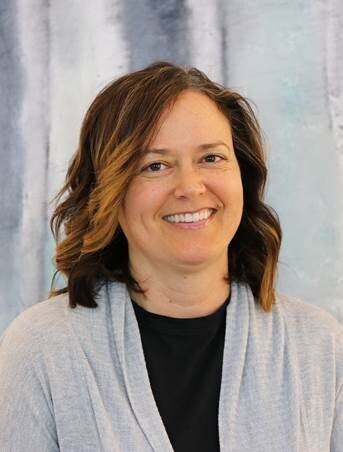 Elaine Zbitniff is both a Registered Clinical Counsellor and a Canadian Certified Counsellor with the Canadian Counselling & Psychotherapy Association. She received her MA in Counselling Psychology from Trinity Western University. Prior to counselling Elaine has years of experience working as a nurse with patients on a burns and plastic surgery unit and in hospice.
Elaine believes that building a relationship with her clients based on compassion, trust, empathy and mutual respect is essential to the counselling process. Within this relationship and safe environment, clients feel heard and cared for which allows them to create positive change in their lives. She believes in approaching health holistically which includes: physical, emotional, intellectual and spiritual aspects. She is passionate about working alongside individuals who are experiencing health issues. When an individual is given a health diagnosis there are many thoughts and emotions that may arise and it can be difficult to experience them alone. Elaine would be honoured to meet you wherever you are at and be apart of your journey of healing and growth.
Elaine's approach to counselling is relational, attachment-focused and trauma-informed. She draws from Gestalt Therapy and Cognitive Behavioural Therapy. She is also trained in Lifespan Integration Therapy to process trauma. When working with couples she integrates Gottman Couple Therapy into her approach.
Areas of Counselling

Individuals: chronic illness, cancer, trauma, grief, anxiety, depression, anger and life transitions
Couples: communication problems, lack of intimacy, infidelity
---